Air Conditioning Zoning and Controls
Did you know that you could control the indoor temperature of your rooms from your smart phones and tablets? That's right, with a powerful Wi-Fi thermostat from Thompson Mechanical, we provide you with an AC controls & zoning service like no other!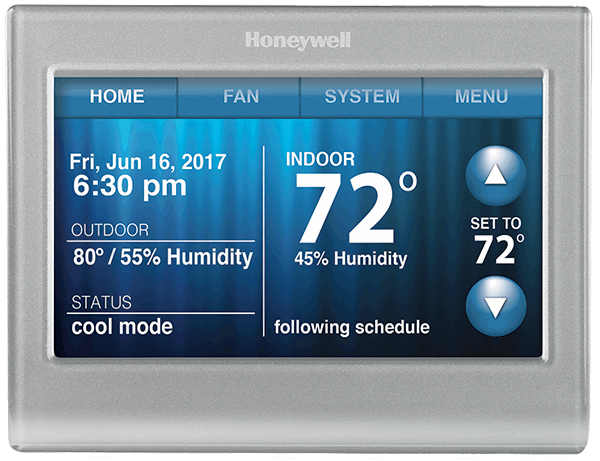 Wi-Fi Thermostat | AC Controls & Zoning
Key Features of AC Controls & Zoning
So what makes the Honeywell Wi-Fi Smart Thermostat the perfect Air Conditioner Controls and Zoning solution?
A beautiful 7-inch, color touch screen display that serves as a digital photo frame and HVAC command center
Easy to use-intuitive interface
Custom controls
Easily programmable with built in timer
Remote access via an internet enabled device (smartphone, tablet, laptop or desktop PC)
Offers easy room-to-room control
Access to live weather reports and five-day weather forecasts
Provides alerts to keep you on top of maintenance-related concerns.